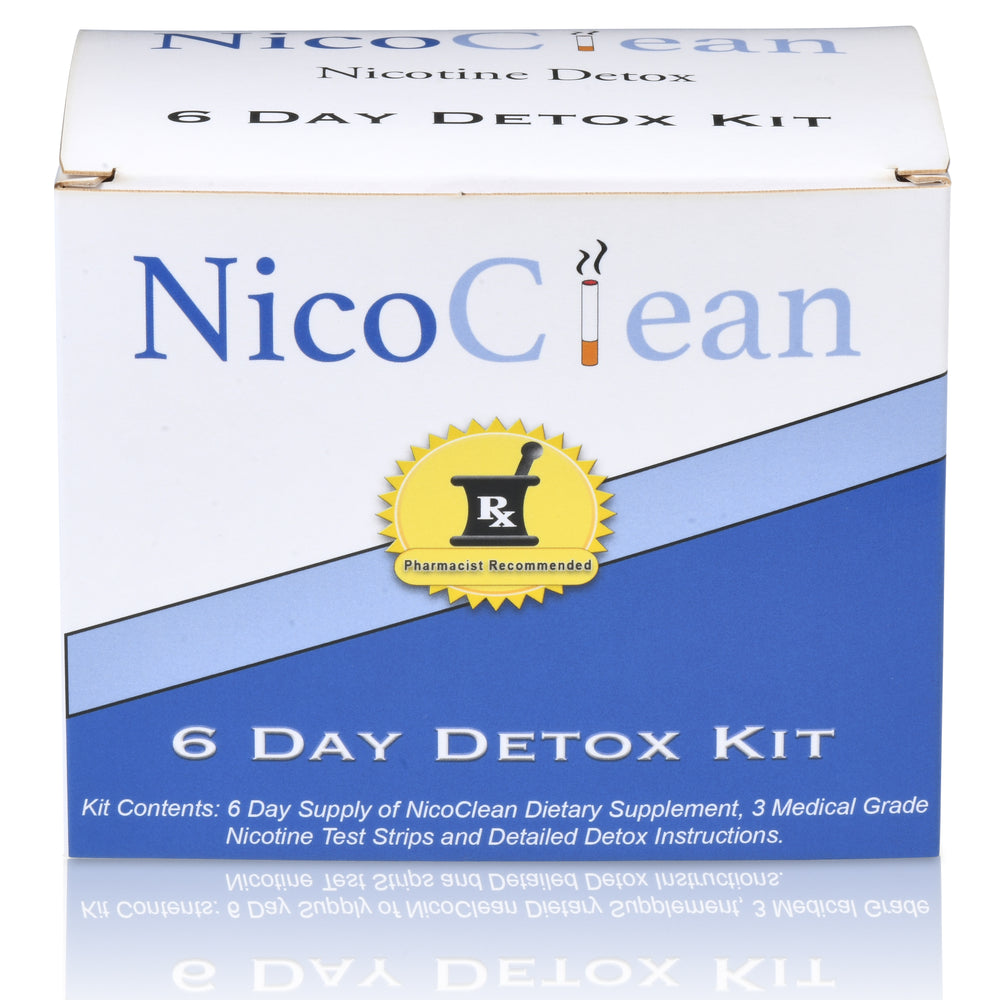 NicoClean 6 Day Detox
$99.95
Regular price
Sale price
$99.95
Unit price
per
In Stock
Sold out
GMP-certified
Developed by a pharmacist
View full details
Estimated Delivery Date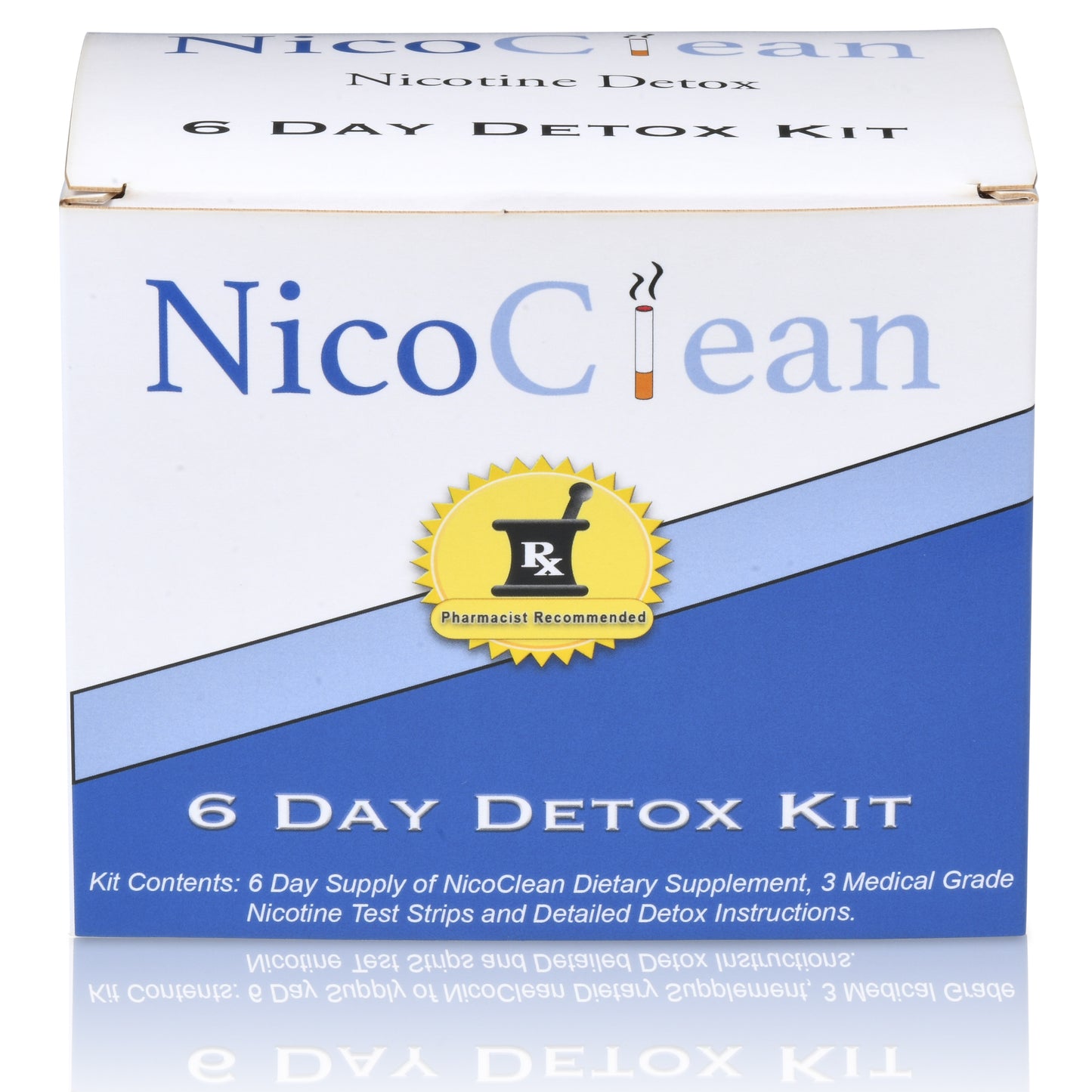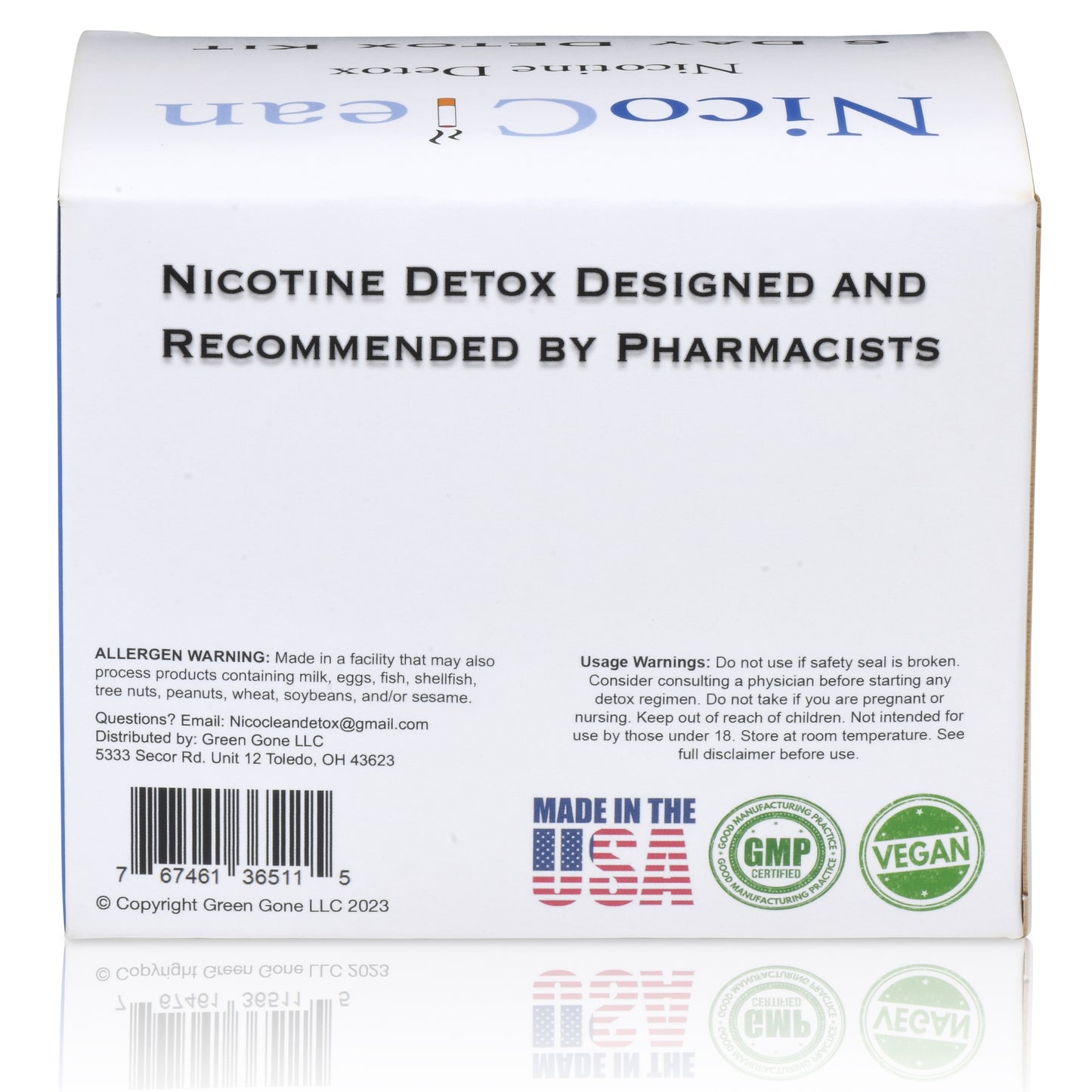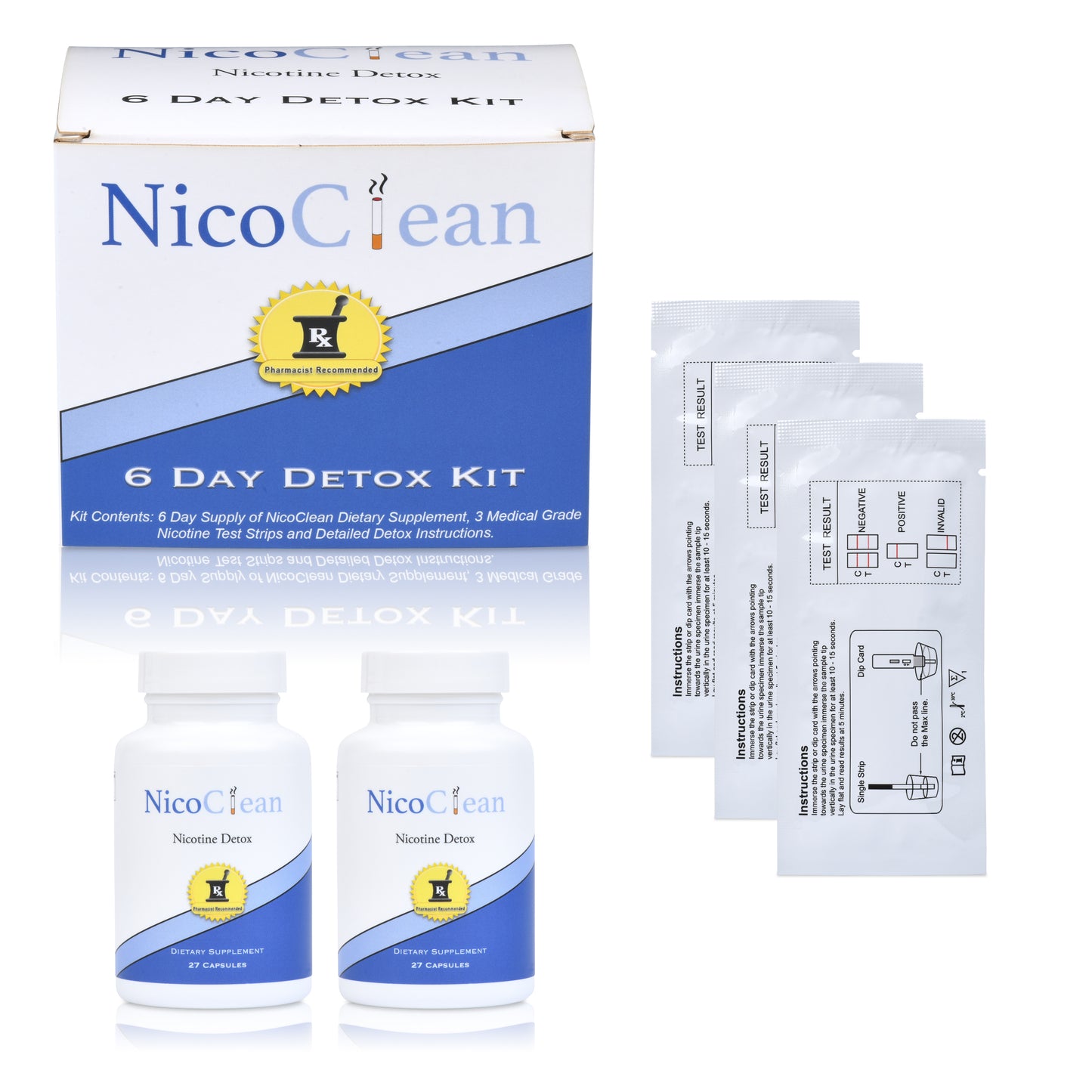 If you're aiming to detox from nicotine, whether it's for an upcoming test or simply taking a break, NicoClean offers a scientifically-supported nicotine detox kit that can naturally accelerate the detoxification process by two times compared to other products.
NicoClean goes beyond providing a temporary solution. Our comprehensive nicotine detox kits are specifically formulated by pharmacists to enhance your body's natural metabolic processes, allowing even heavy nicotine users to completely and permanently detox from cigarettes or vapes and cleanse from cotinine in just six days. Each nicotine detox kit includes a detailed detox manual and three medical-grade nicotine test strips, ensuring a hassle-free detox experience.
Product Description
NicoClean Detox kits exclusively contain all-natural ingredients, enabling you to complete your cigarette or vape detox more rapidly without the ingestion of harsh or artificial chemicals. All our nicotine detox kits are vegan, GMP certified (Good Manufacturing Practice), organic, and manufactured in FDA-approved facilities within the United States.
Our pharmacists have developed NicoClean with scientifically-backed natural elimination support so that you can detox from nicotine safely and effectively. Each kit provides a comprehensive six-day regimen of supplements, accompanied by detailed instructions, an informative nicotine detox manual, and three medical-grade cotinine test strips.
Supplement ingredients include:
Vitamin C: Promotes general wellness and urinary acidity.
L-Methionine: A natural amino acid that assists with urinary acidity.
Horsetail Extract: A gentle, all-natural diuretic that aids in the production of more urine with higher concentrations of metabolites to help you cleanse from cotinine.
Cranberry Fruit Extract: An acidifying agent that enhances the absorption of metabolites in urine.
St. John's Wort: Increases the activity of enzyme systems responsible for metabolizing nicotine into more water-soluble compounds.
Our capsules are made with vegetable gelatin, ensuring a vegan-friendly formula. The test strips included in the kit have a threshold of 200 ng/mL (nanograms per milliliter), similar to most urine drug tests. Additionally, our products are manufactured in the USA and come with free priority shipping. The nicotine detox kits are produced in an FDA-approved facility and are specifically designed to cater to heavy users detox from nicotine.
Free Shipping
Every NicoClean Detox kit includes free 2-3 day shipping, allowing you to commence your cigarette or vape detox without delay. For those in need of expedited shipping, next day shipping is available for a fee of $19.99.