NicoClean All-Natural Detox
NicoClean Detox
Regular price
$75.00
Sale price
$59.99
Unit price
per
In Stock
Sold out
Share
GMP-certified
Developed by a pharmacist
View full details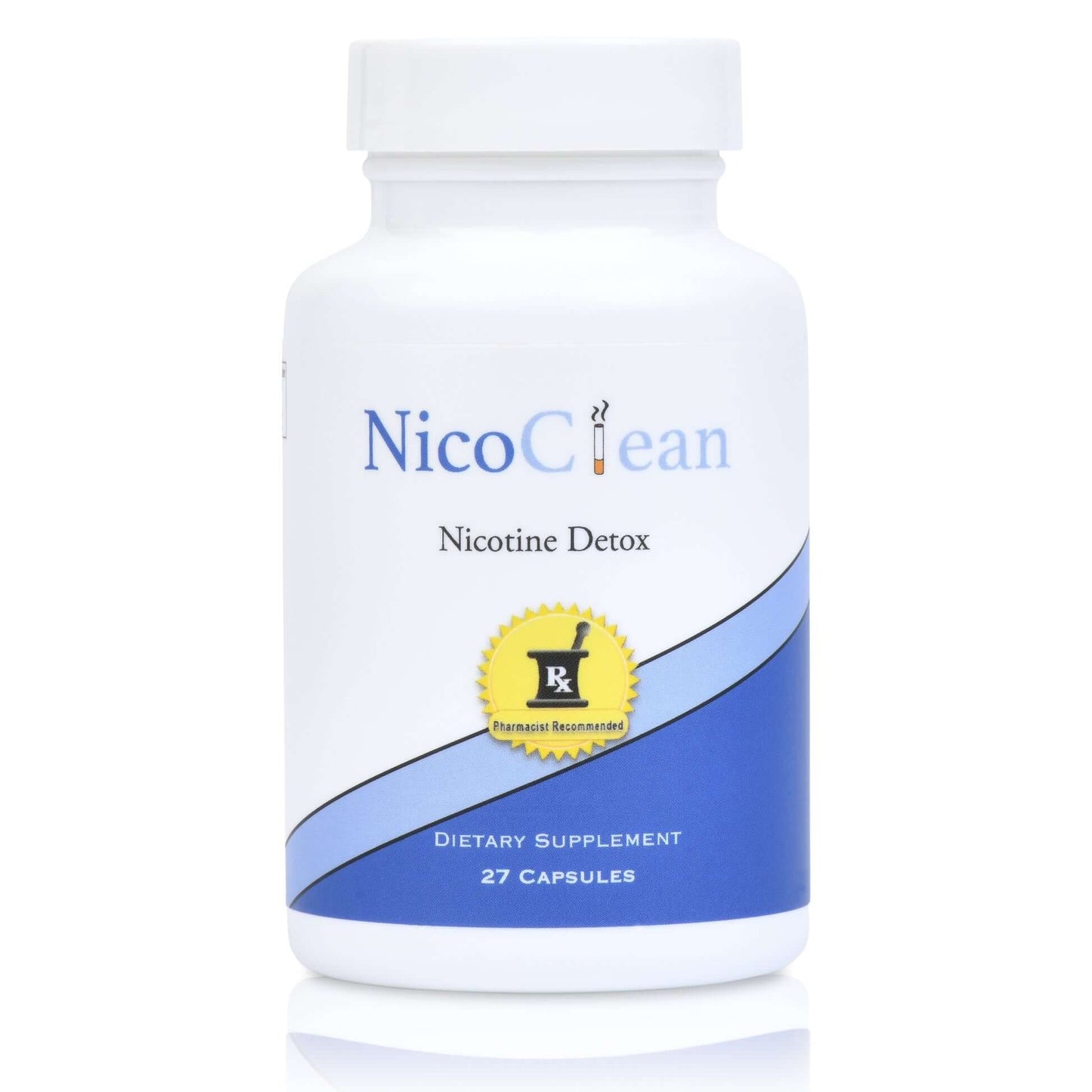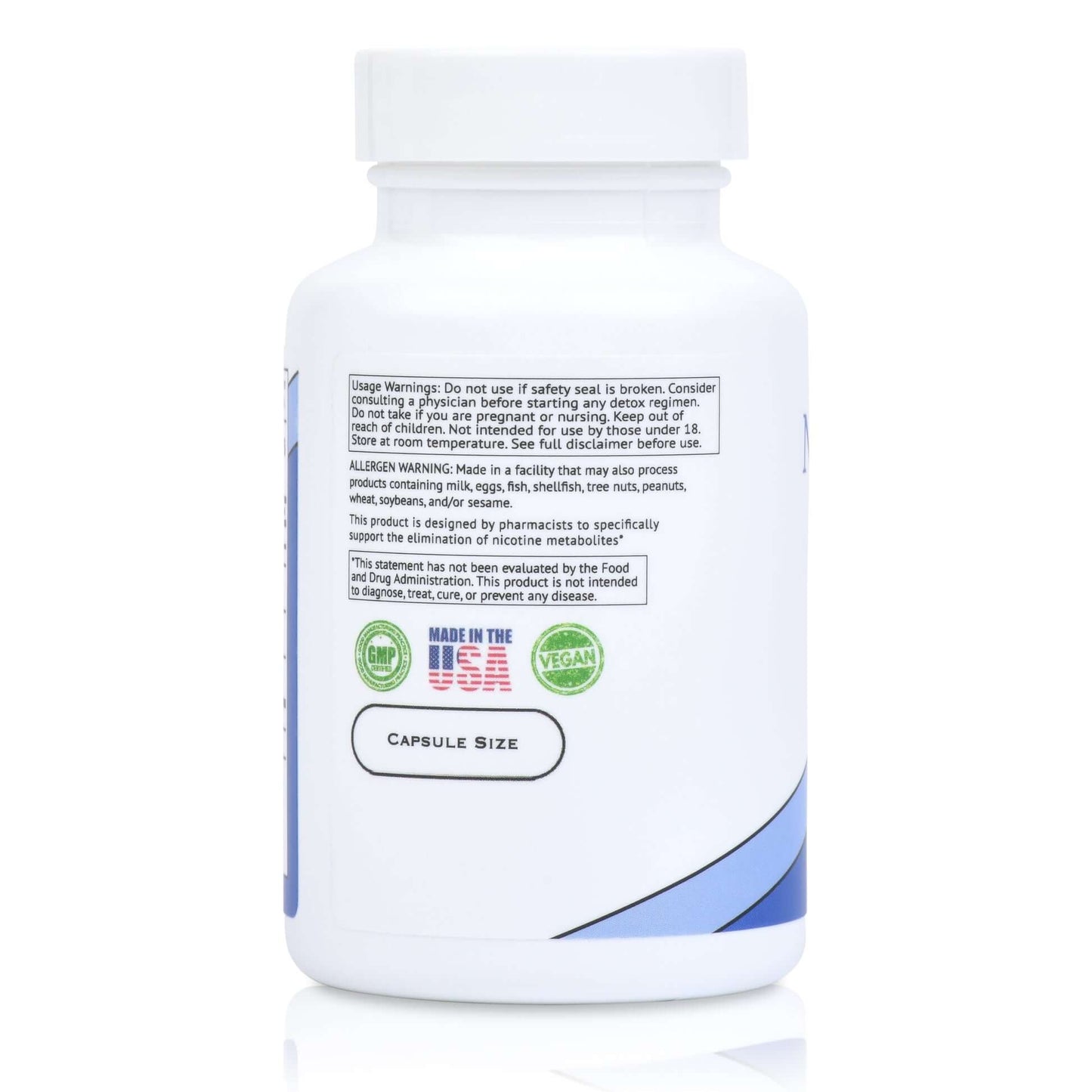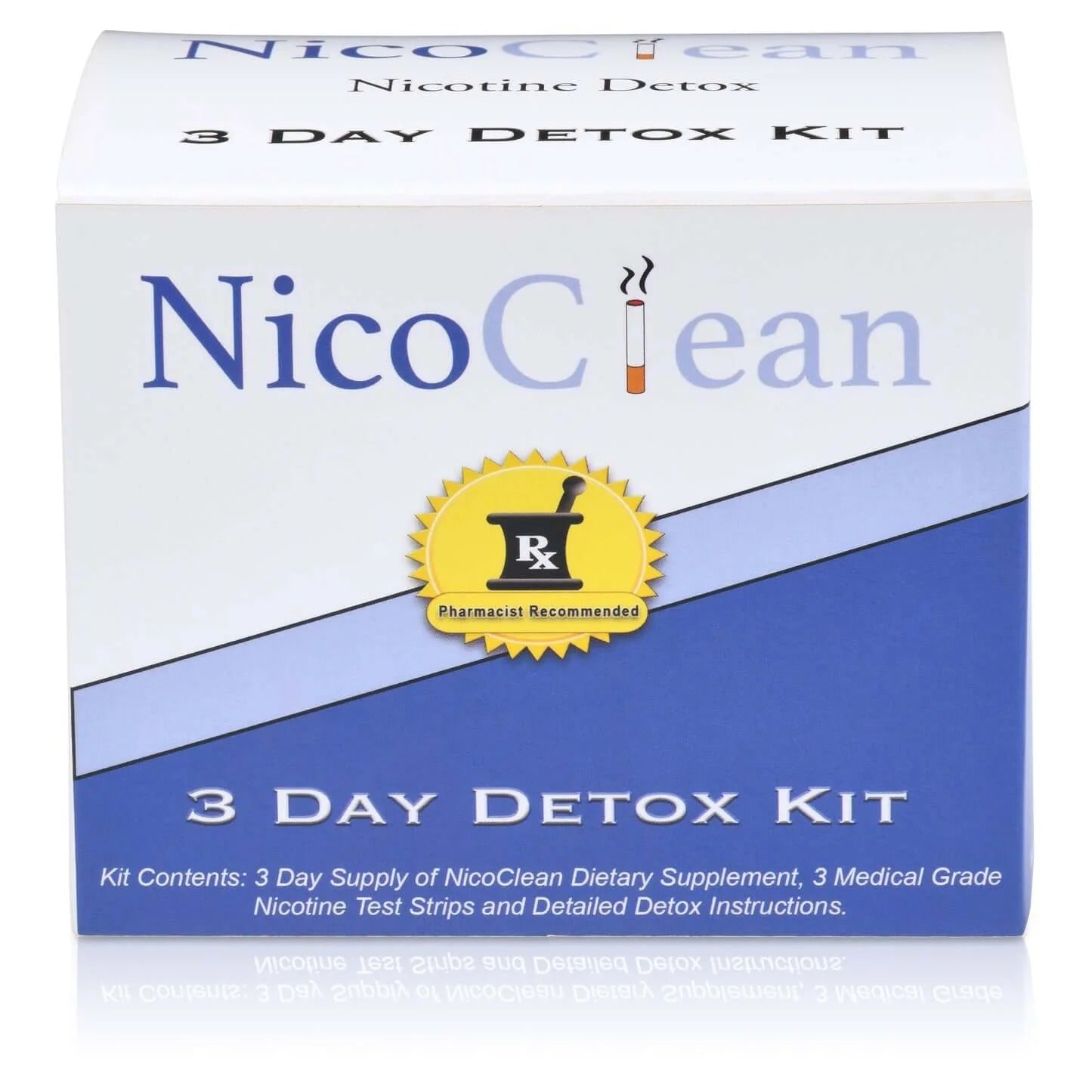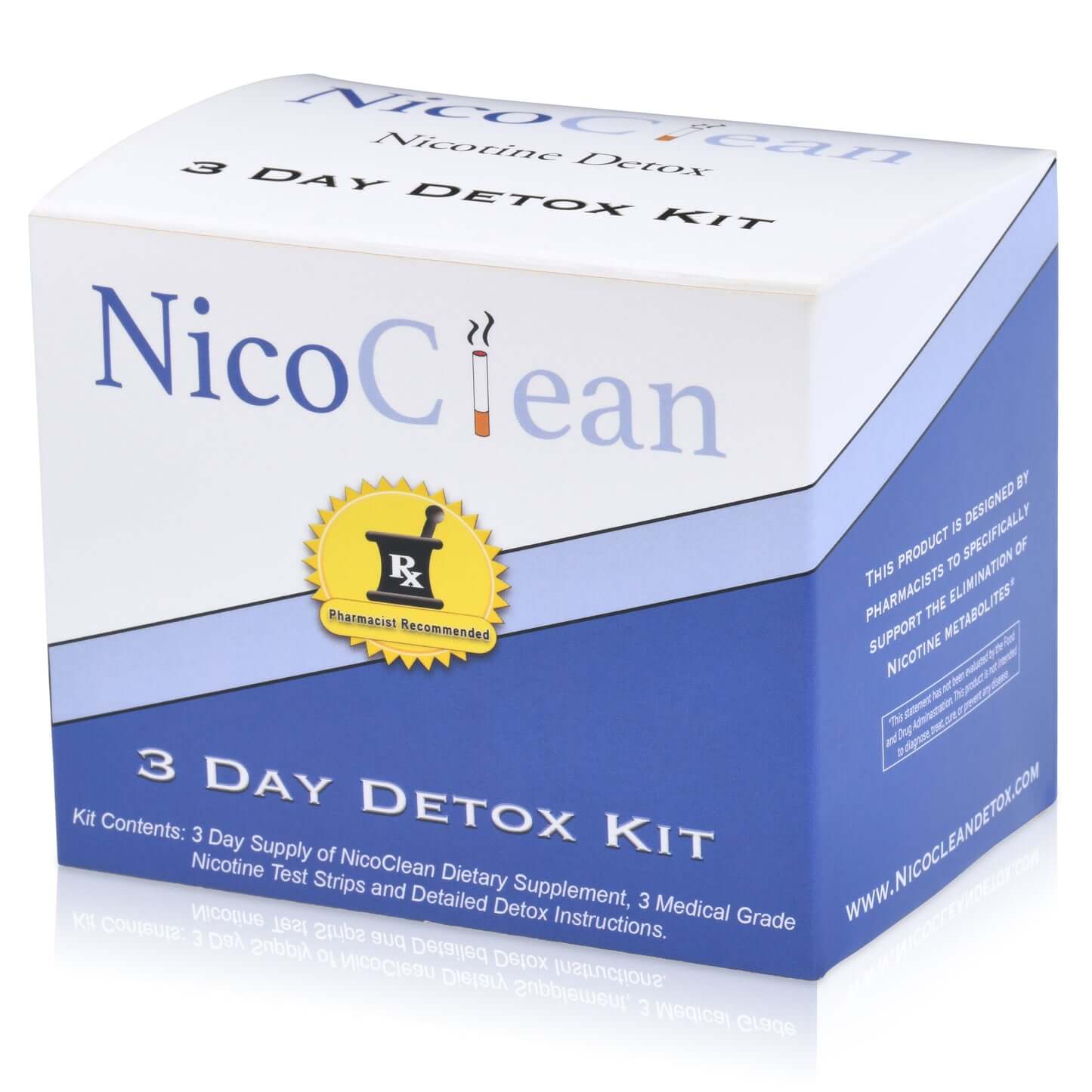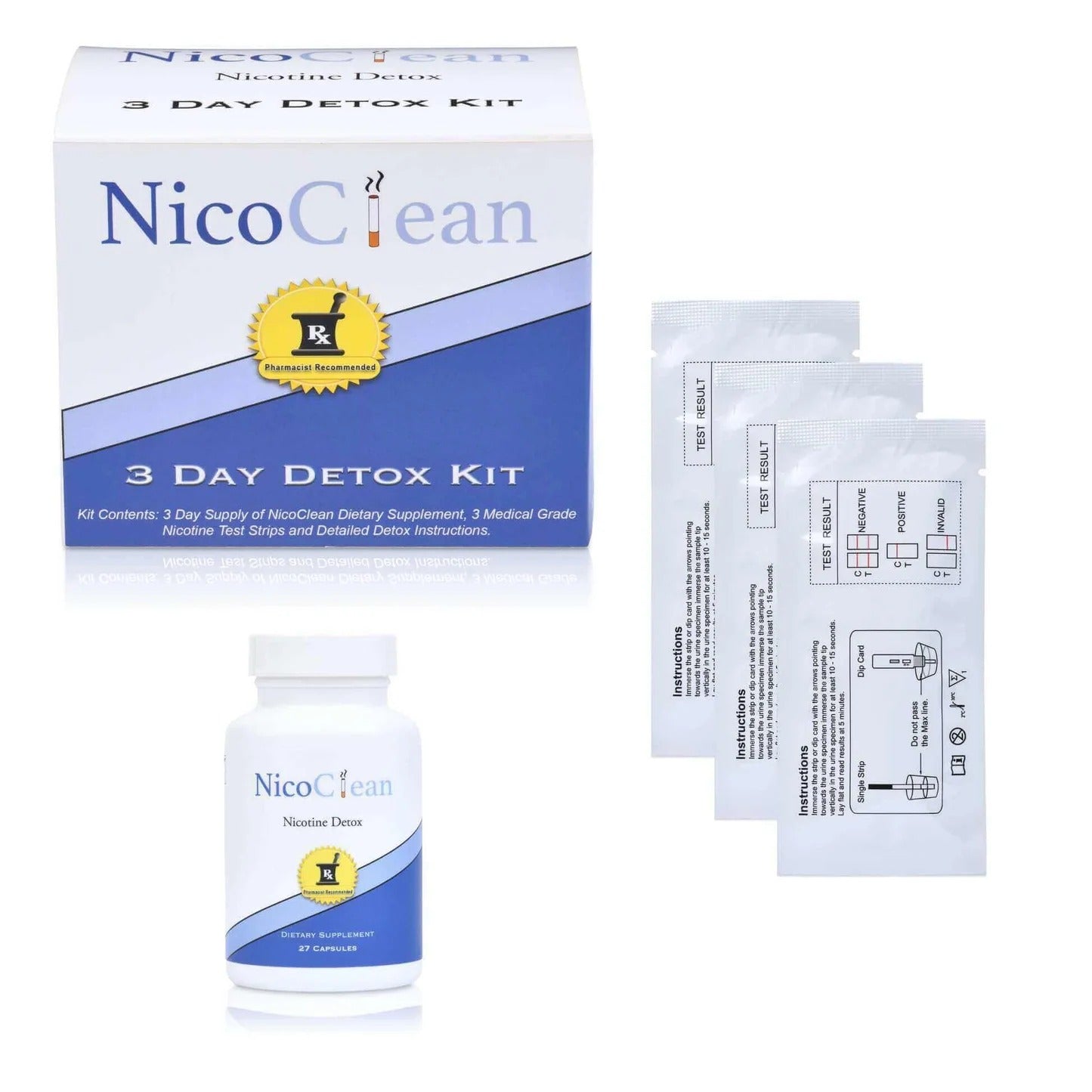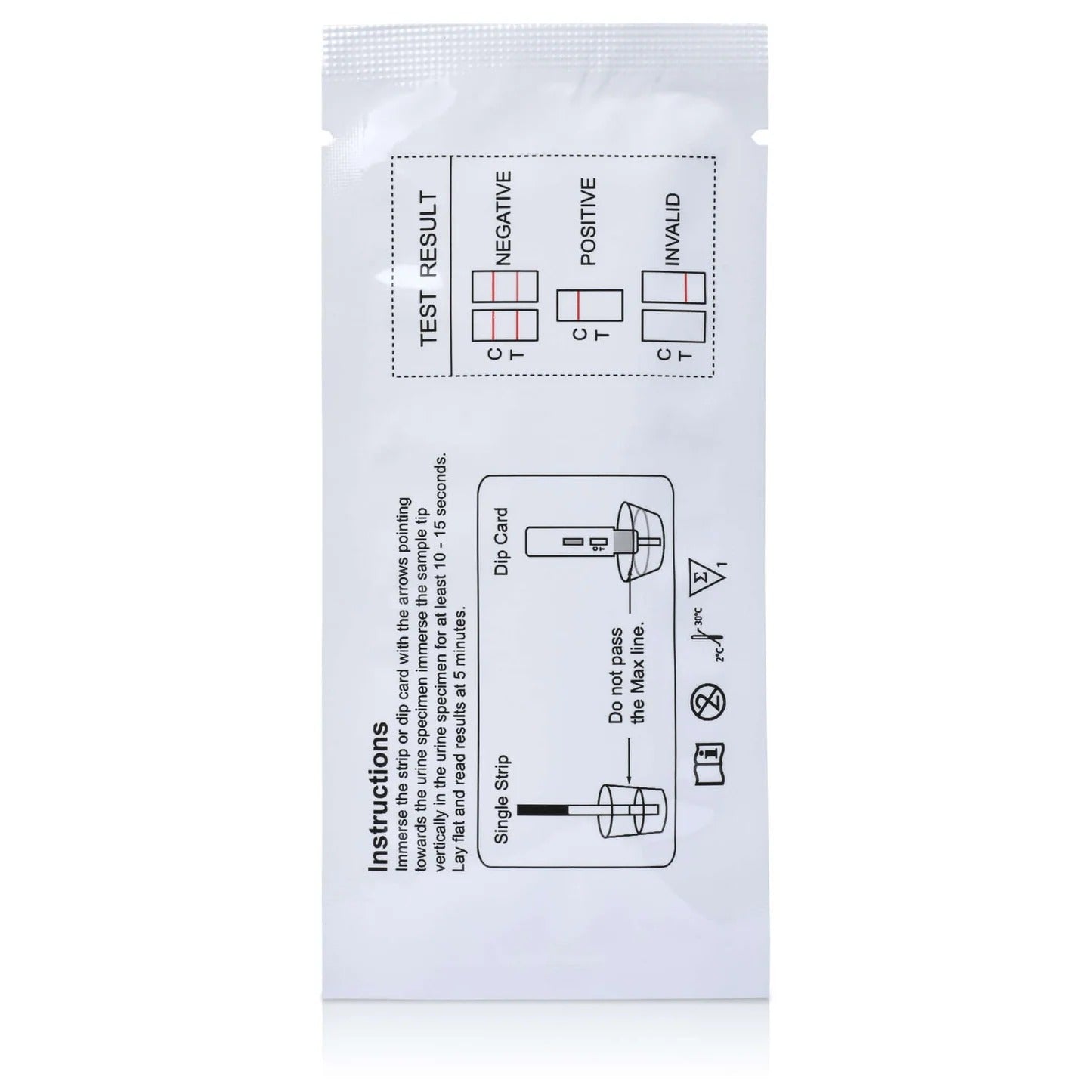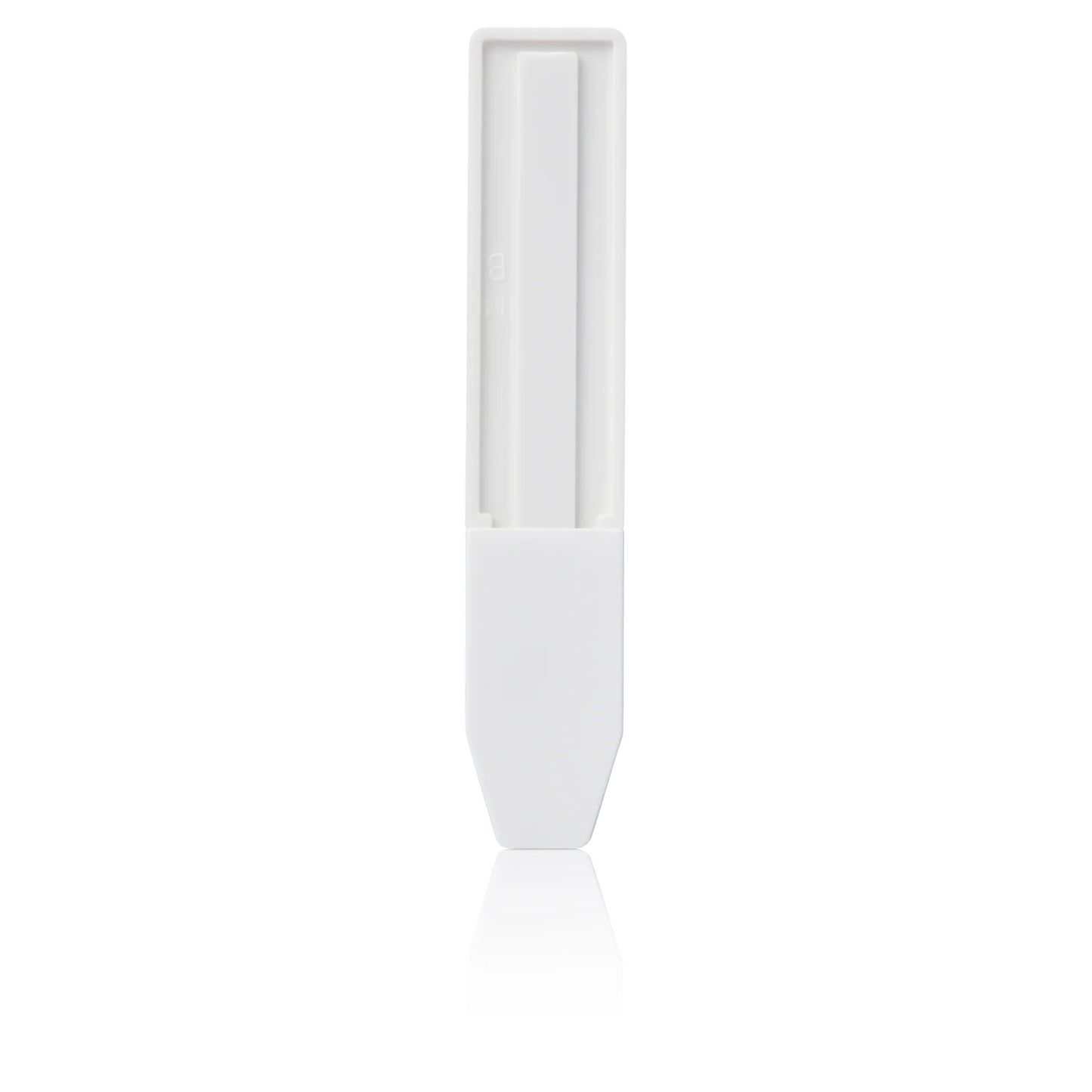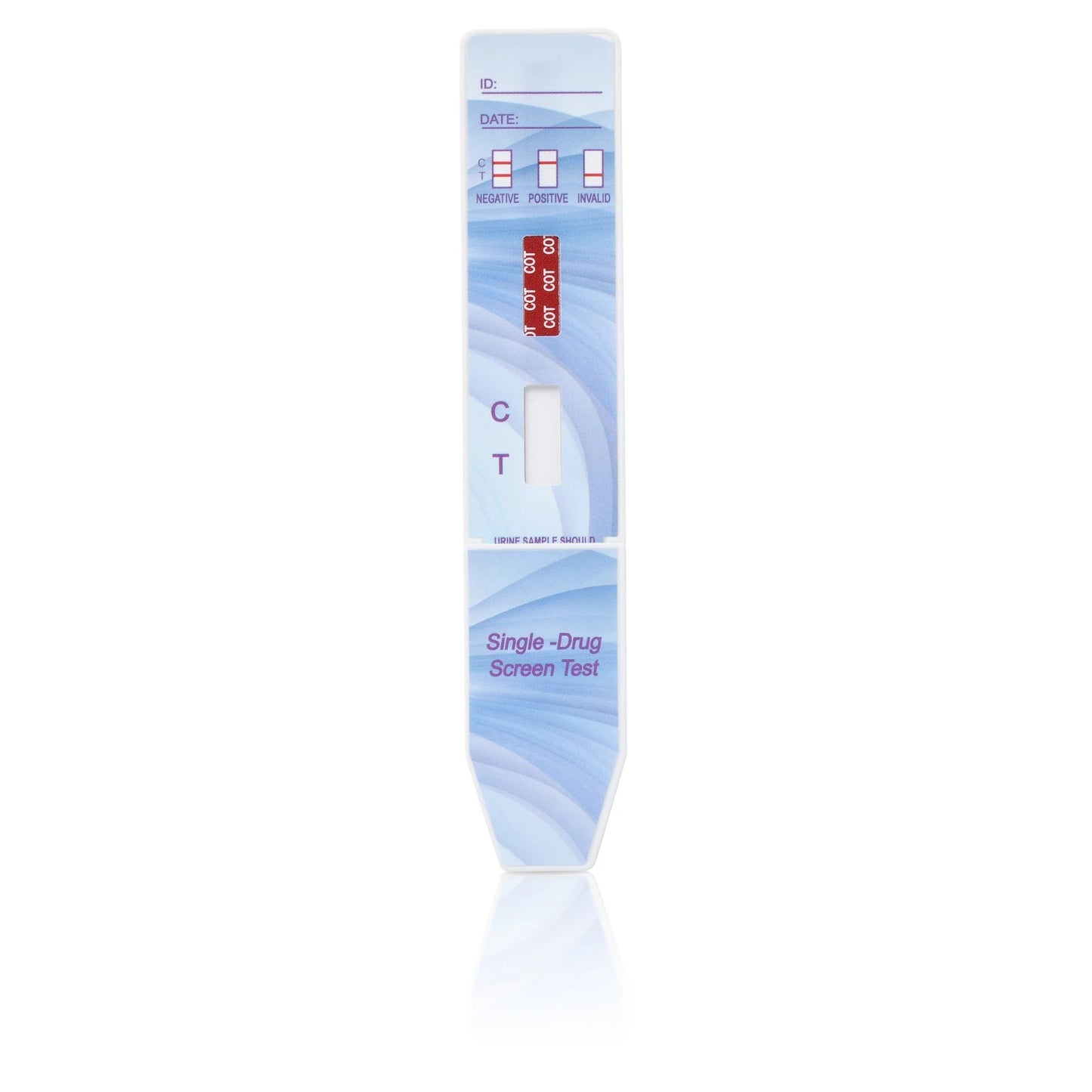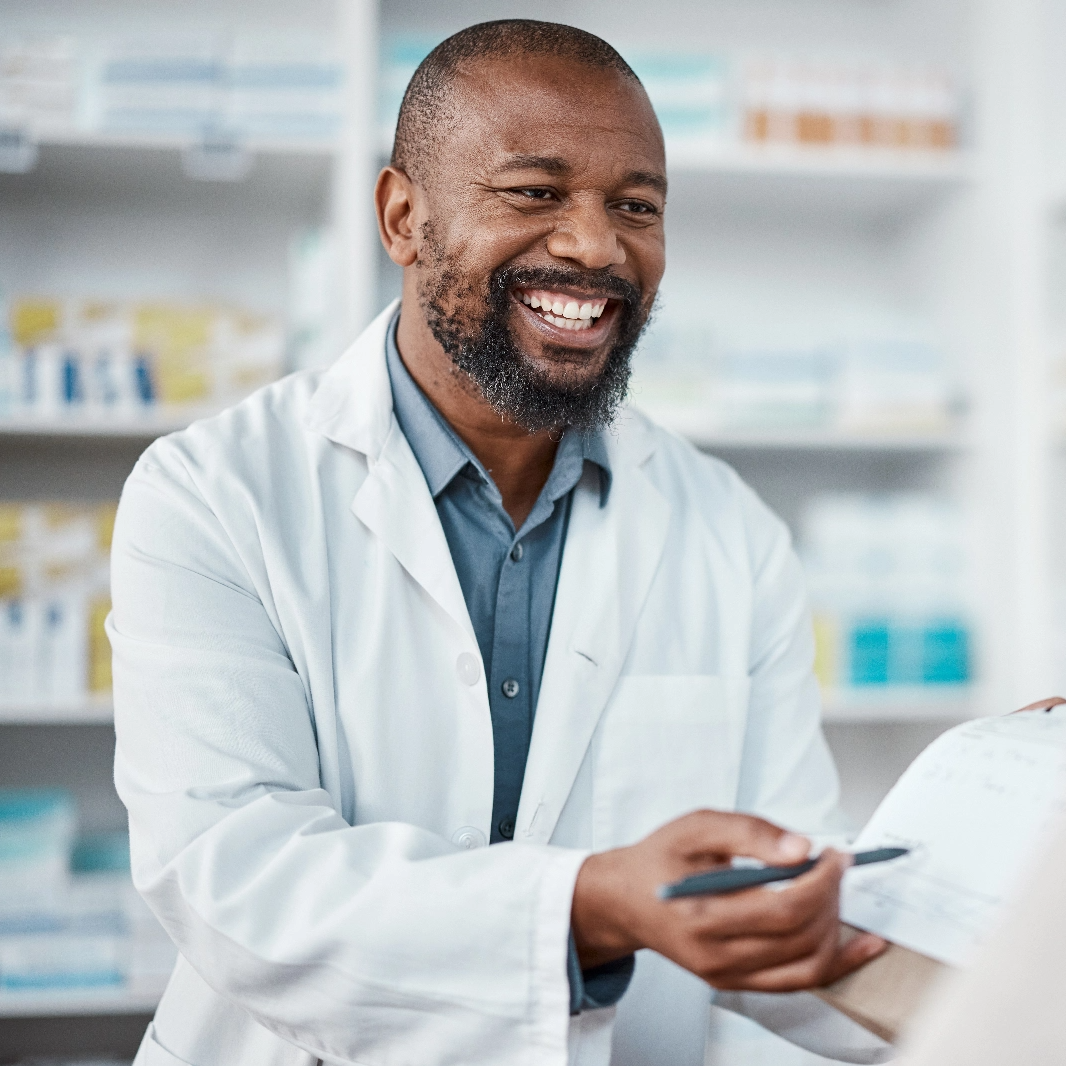 Pharmacist Developed 3 Day Detox Kit
The NicoClean 3 Day Detox Kit is designed by pharmacists to naturally enhance your body's metabolic processes ability to flush nicotine and cotinine, which is metabolized nicotine, from your system. Its proprietary and scientifically-backed formula of natural ingredients has been shown to flush nicotine and cotinine from the body twice as fast than other products.
NicoClean's detox kit does not use any harsh chemicals to expel nicotine, and it does not simply mask nicotine and cotinine from tests. This is a true detox and cleanse which eliminates nicotine and its metabolites from your system.
Each kit even comes with three medical-grade urine test strips. These test strips test for cotinine, which is the compound tested for in most employer, medical, and insurance nicotine tests. Each test strip has a 200 ng/mL (nanogram per milliliter) threshold, which is also the common threshold in most nicotine tests.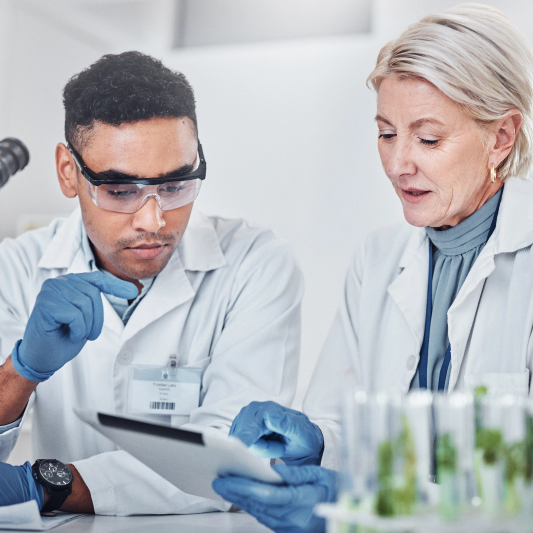 All-Natural Ingredients
The NicoClean 3 Day Detox Kit contains only natural, vegan ingredients to naturally, safely, and quickly flush nicotine and cotinine from your system.
Vitamin C: Supports overall wellness as well as urine acidity.
L-Methionine: A naturally occuring amino acid that also assists with urinary acidity.
Horsetail Extract: An all-natural and mild diuretic that helps you produce more urine which in turn eliminates more nicotine metabolites from your system.
Cranberry Fruit Extract: An acidifying agent that increases the ability for urine to absorb nicotine metabolites. 
St. John's Wort: Enhances the body's natural enzyme systems to break down nicotine into more water-soluble substances more than twice as quickly.
Capsules: NicoClean's capsules are made from vegetable gel, guaranteeing the entire supplement is vegan.